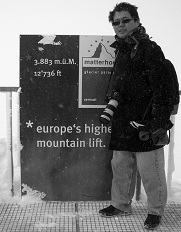 Hard-working, quick-learning and strong analytical skills, all these were comments from former colleagues about me.
Currently pursuing a Master of Quantitative Finance in the University of Waterloo, I have had close to two years of full- time working experience in the front office quant team in the commodities trading prior to coming back to the academic world to further enhance my theorectical knowledge in finance.
I always have a passion for challenges, and always believe that sky is the limit - if you are determined in pursuing your dreams.